besser zuhause e.V.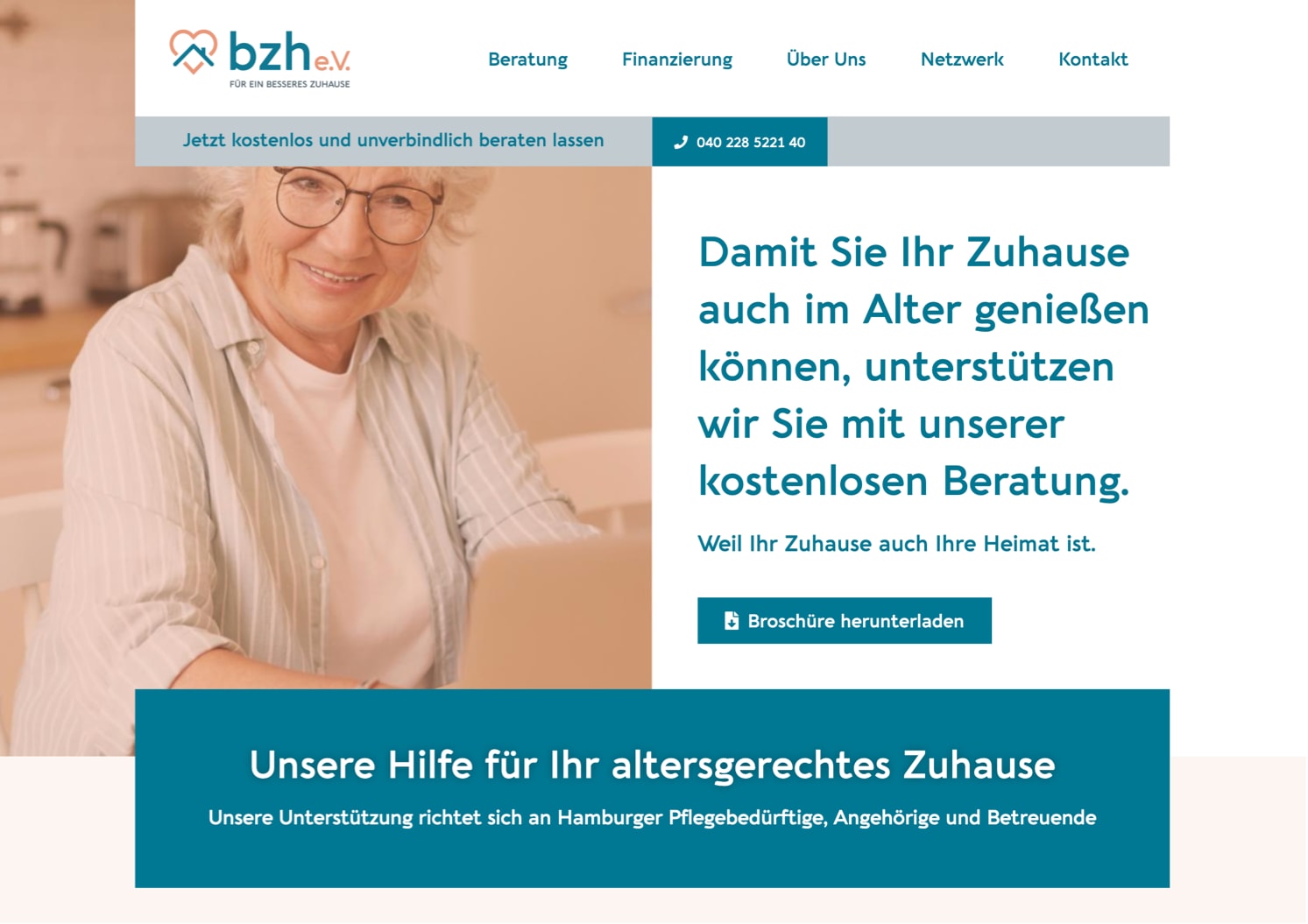 Briefing
Concept & design for the new website of the association "bzh - besser zuhause e.V.", which has been active since the beginning of 2021.
Client
The bzh e.V. is a non-profit initiative that pursues the goal of enabling people to live a self-determined life even in advanced age.
Services
UX Conception, UI Design, Visual Design, Responsive Web Design, Design System, CMS Consulting, Support for Technical Implementation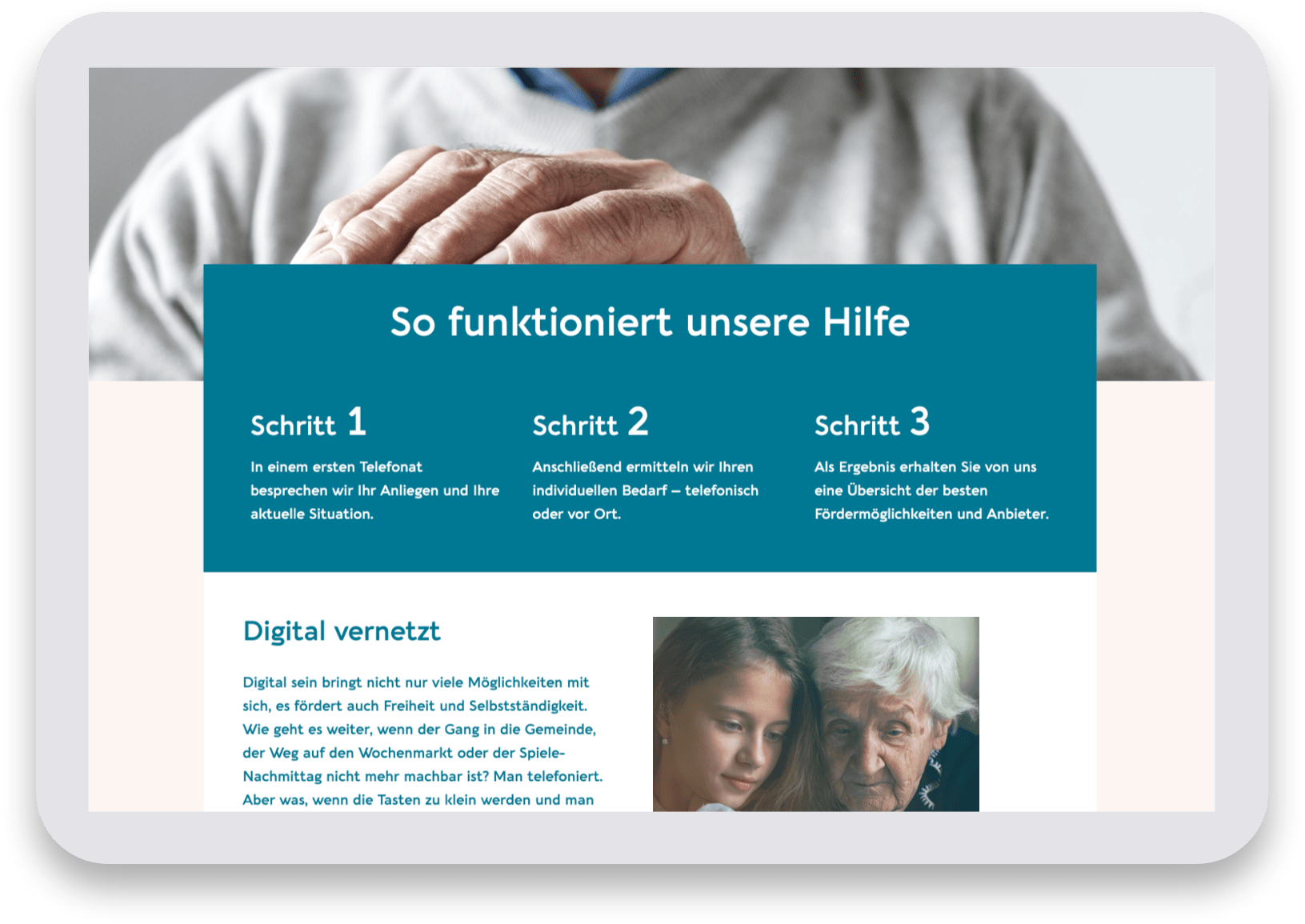 Key Features
Documents for download, Simple contact options, Overview of services
Goals
An authentic presentation of the support and counselling services to provide orientation for people in need of care, relatives, carers and those seeking information. High focus on intuitive usability and accessibility.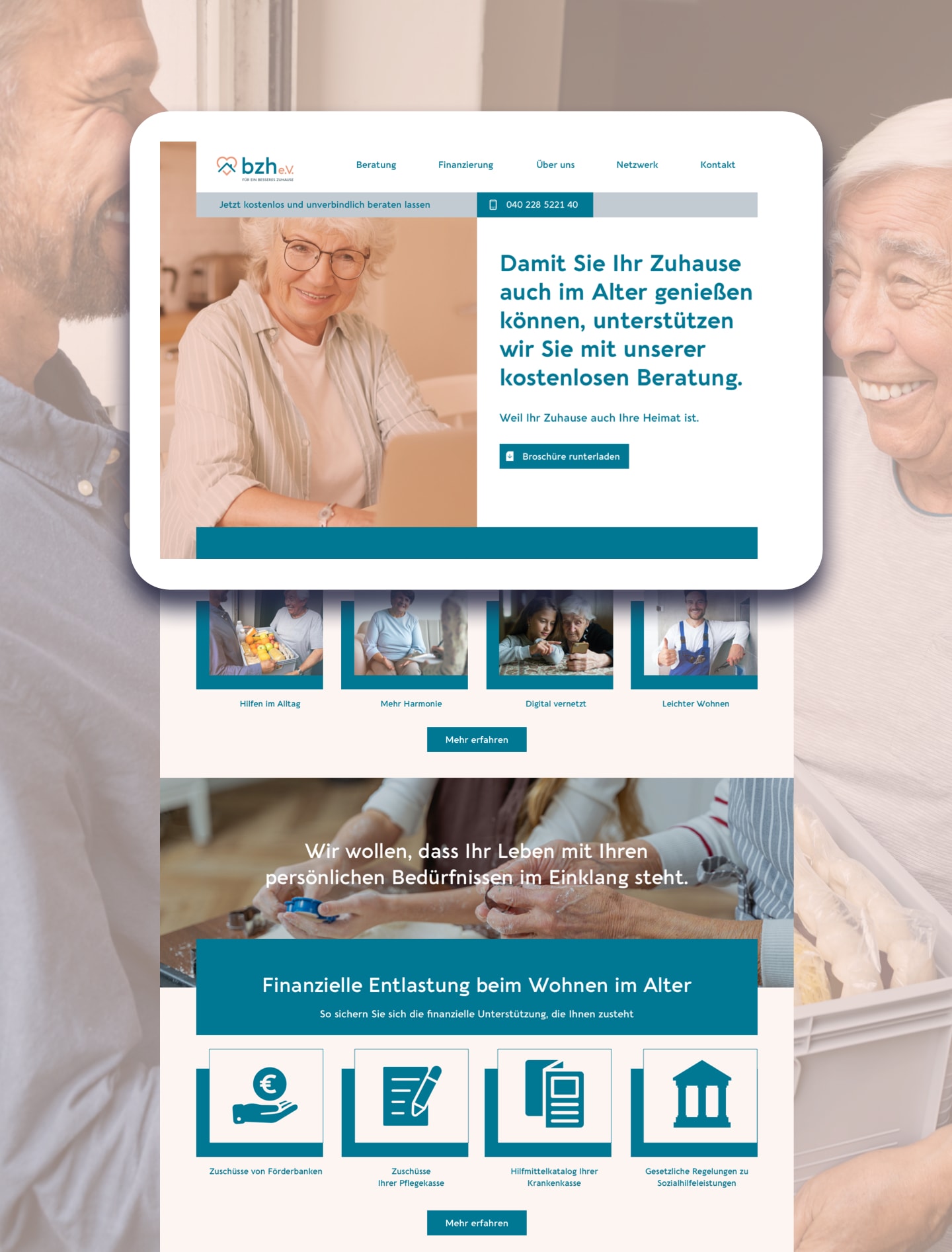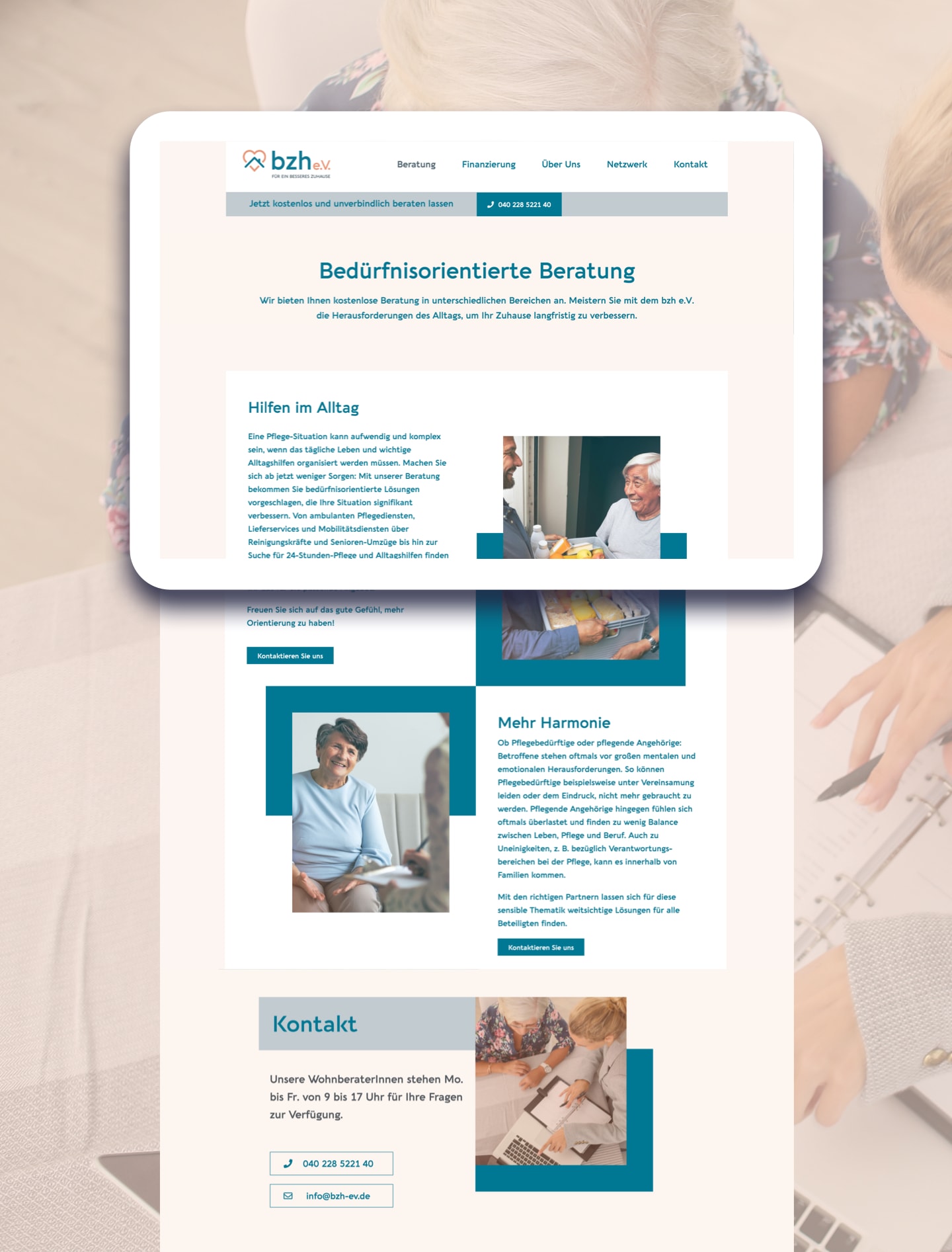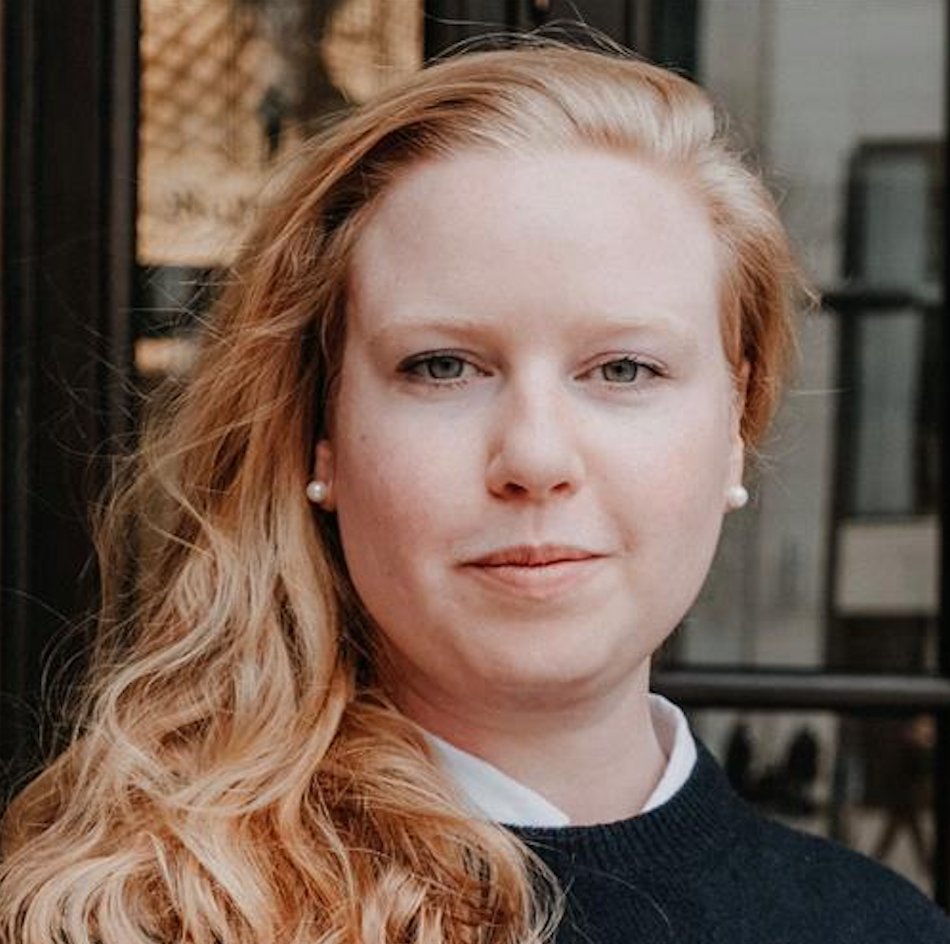 Auftraggeber: besser zuhause e.V.
Sprecherin des Vereins: Sophie Richter