Medikamendo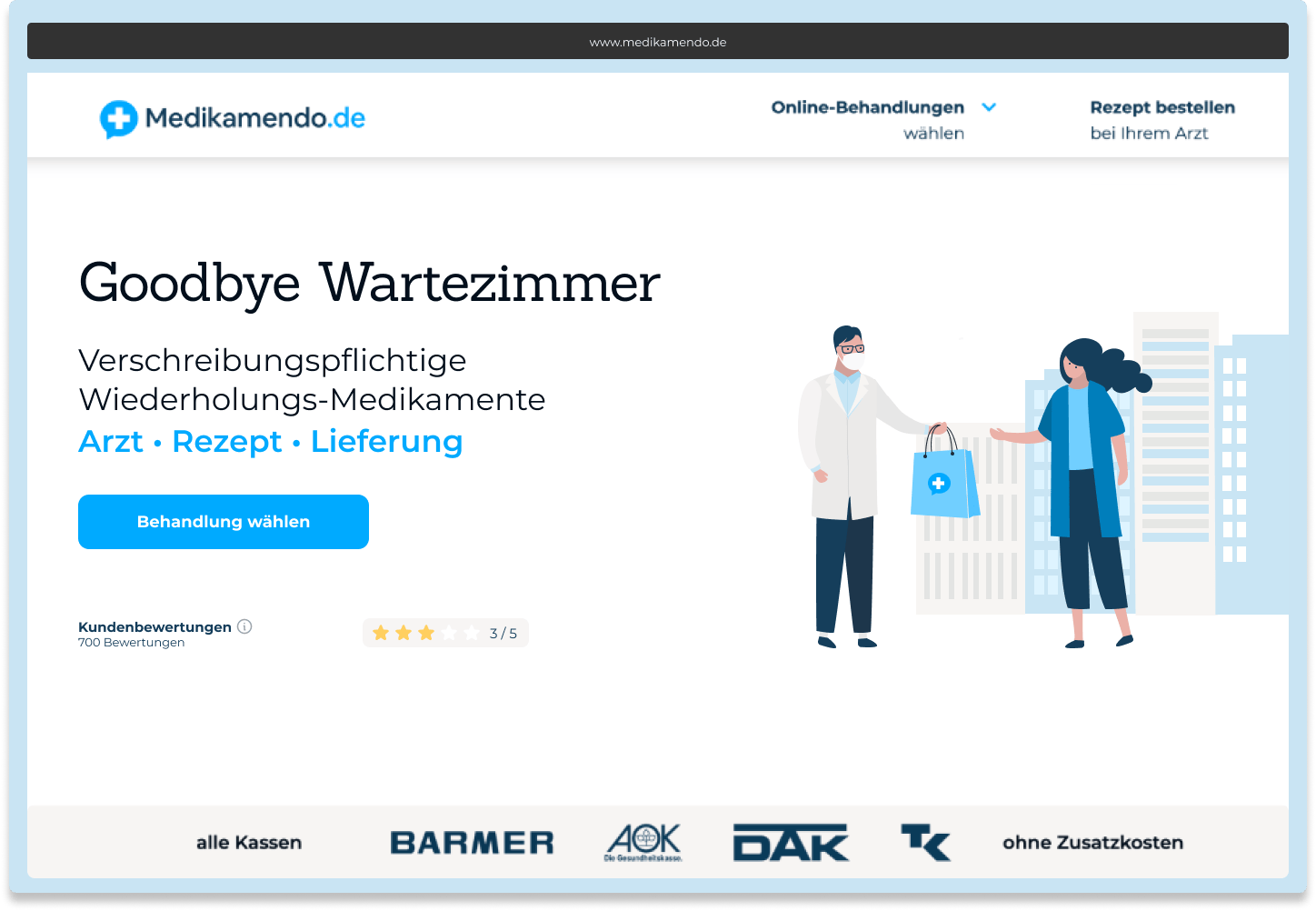 Briefing
Creation of a consistent user interface design and a basic design system. Conception of the patient journey and the order process. Specific landing pages for treatments and medications.
Client
Startup Medikamendo.de shortens care for chronic conditions with fully online treatments and fast delivery of medications.
Services
UX concept of the Patient Journey, UI design style guide, Visual Design, Responsive Web design, Technical Implementation Support.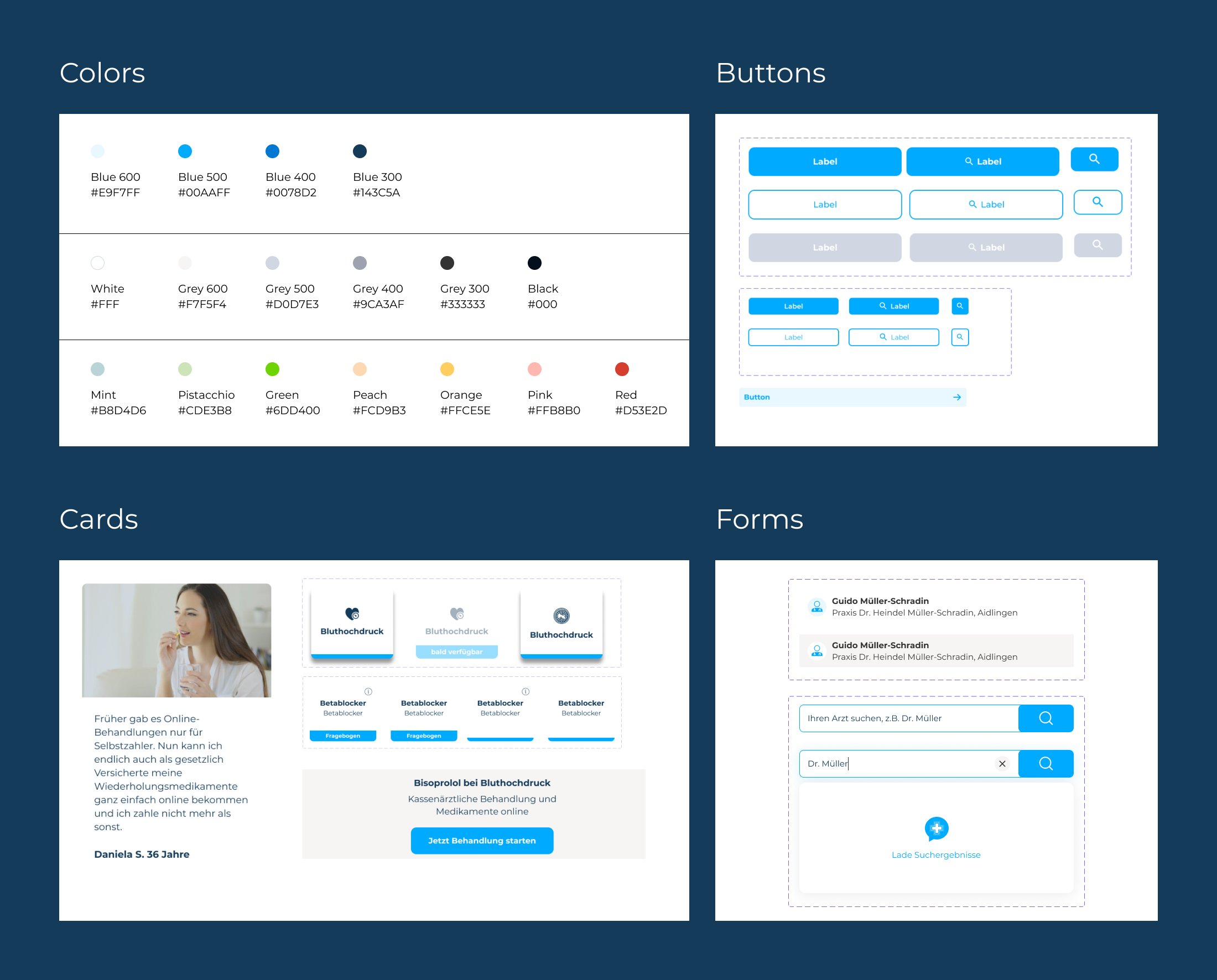 Key Features
Online Treatment Selection, Doctor Selection, Ordering process of the Prescription, Uploading of the Medication Proof, Depositing the payment and health insurance data, etc.
Goals
Treatment is provided via online questionnaire and video consultation. A doctor prescribes the appropriate medication and the pharmacy chosen by the patient receives the prescription. From here, the medication can be picked up or is conveniently delivered to the patient's home.
Project
Quality assurance of front-end development in Sprint units. Expansion of Medikamendo's range of services and offerings.