novomind
UX & UI Styleguide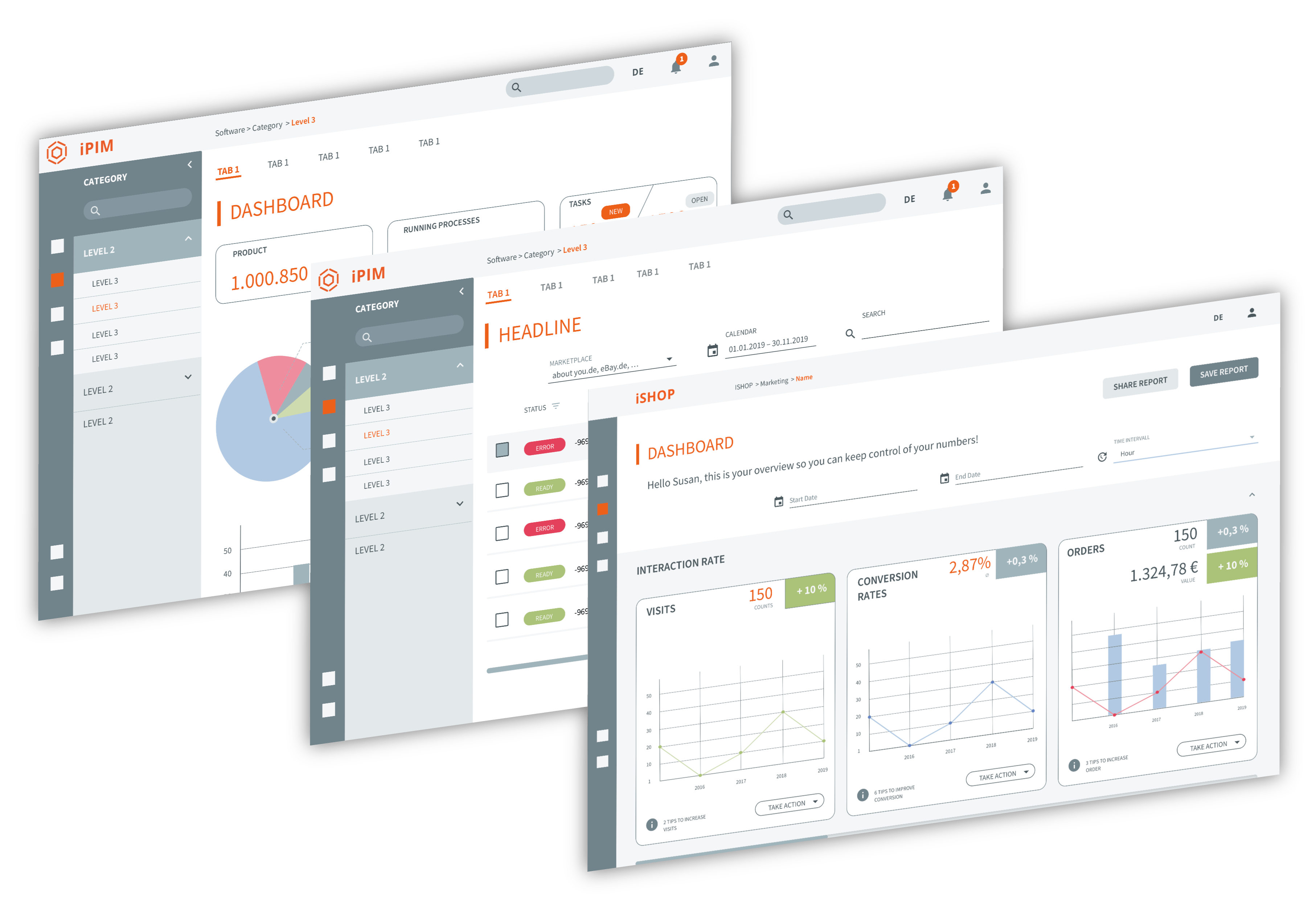 Type of project
UX & UI Styleguide for the software portfolio of novomind iSHOP, novomind iPIM, novomind iMARKET and novomind iAGENT
Client
novomind AG has been developing innovative, globally deployable commerce and customer service solutions for 20 years and is one of the technology leaders in Europe.
Services
UX Concept, Software Templates, UI Design, Modular Design System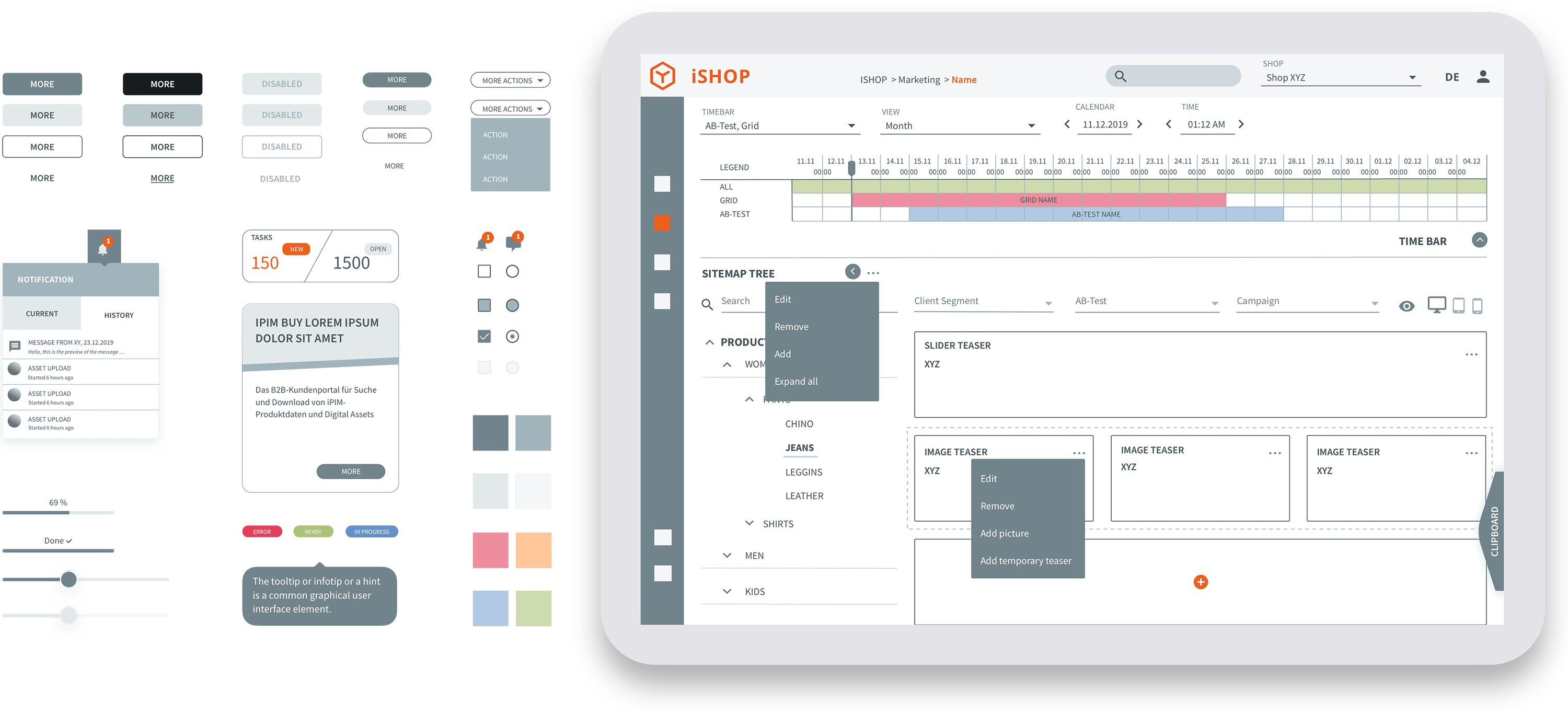 Scope
30 components (navigation, pop-ups, buttons, input fields, tables, settings, icons, cards, dropdown, tooltips, infographics, ...)
Goals
Synchronization of all four software tools: Unification of user experience and visual appearance. Simplified operation through intuitive UX.
Duration of project
2 months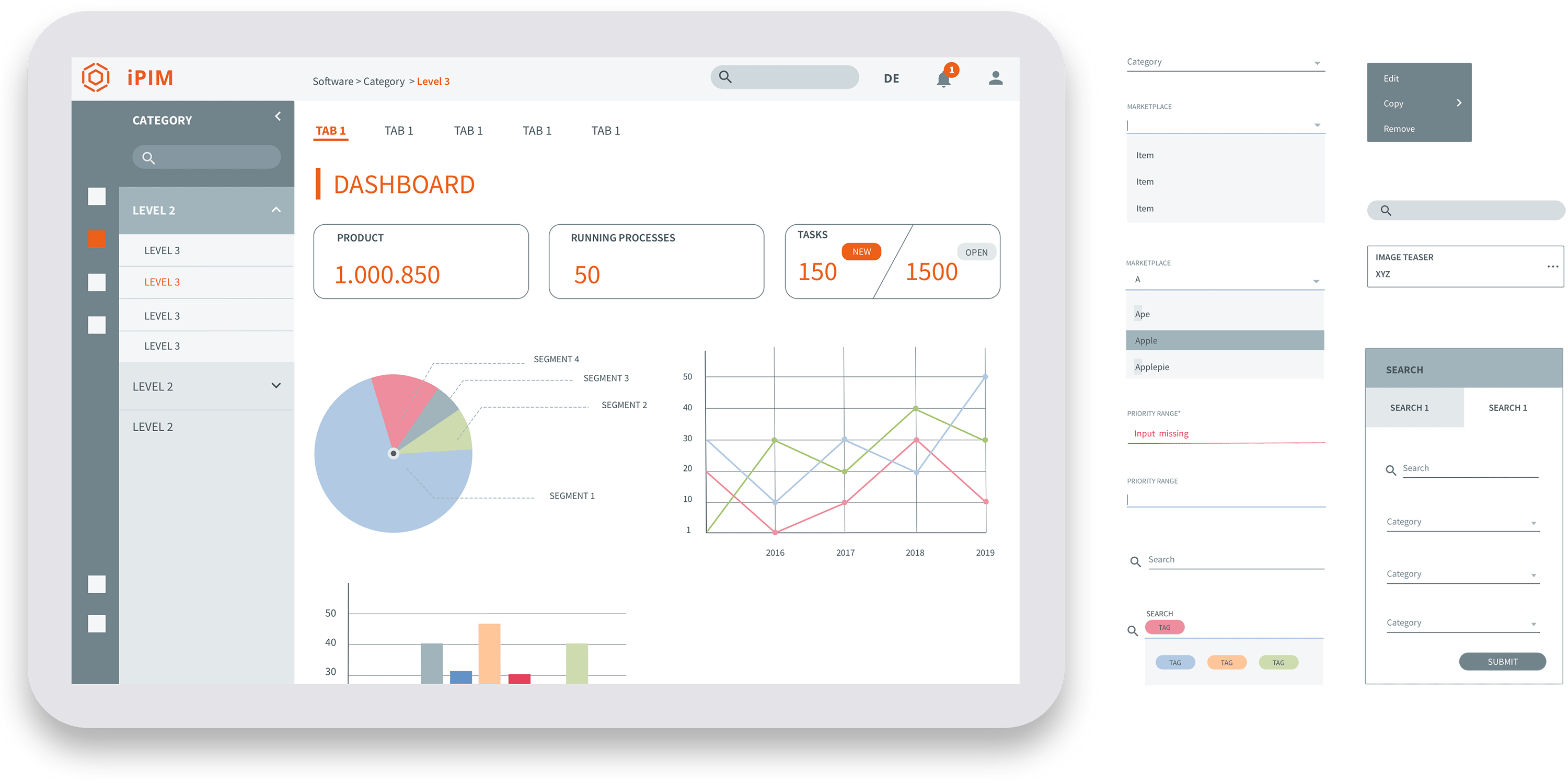 "At the beginning of the project, Katharina took a lot of time to develop a common understanding of the requirements for the style guide with the internal product managers and developers. Feedback on the regular interim results was quickly incorporated in agile mode, so that the designs always met expectations. Sprint after sprint, the desired result was achieved within a very short space of time - our new comprehensive design system for all four novomind software solutions."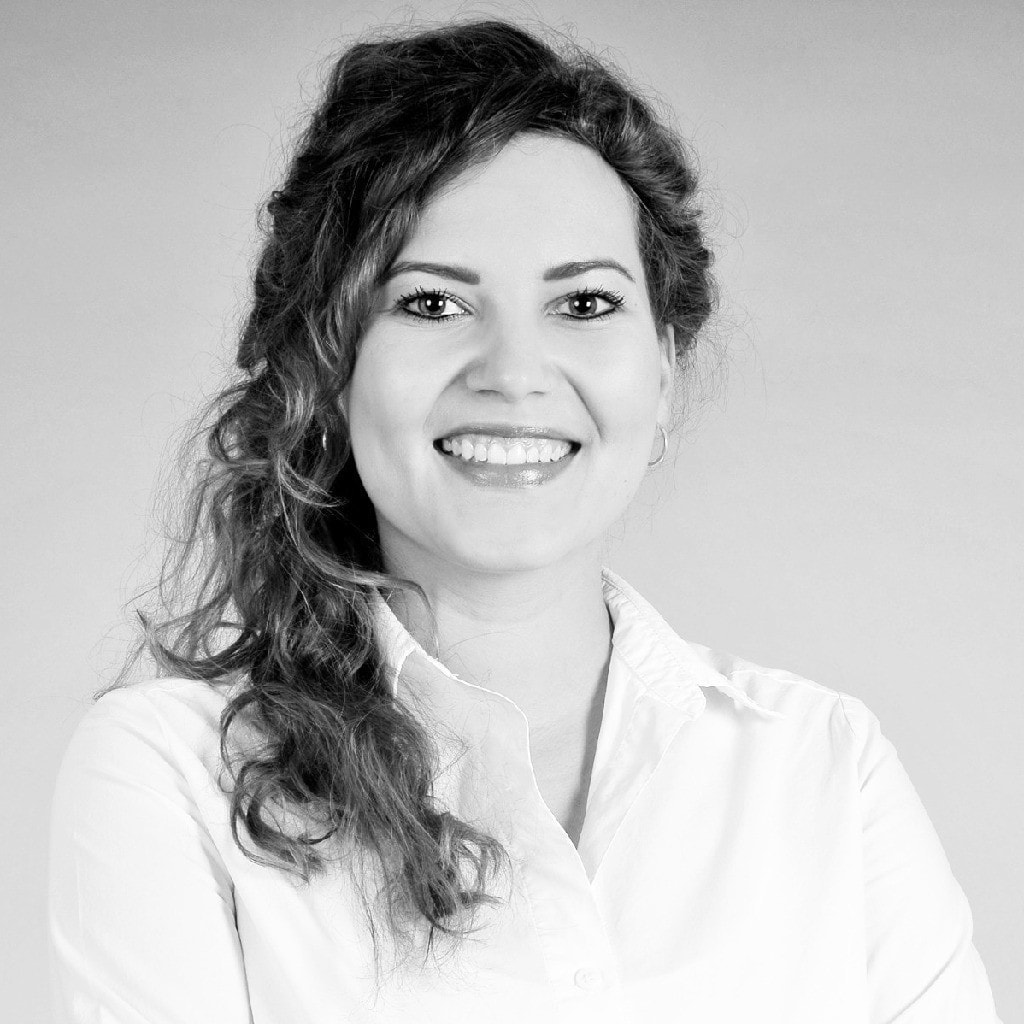 Sabine Zinkl
Product Manager, novomind