Squared Online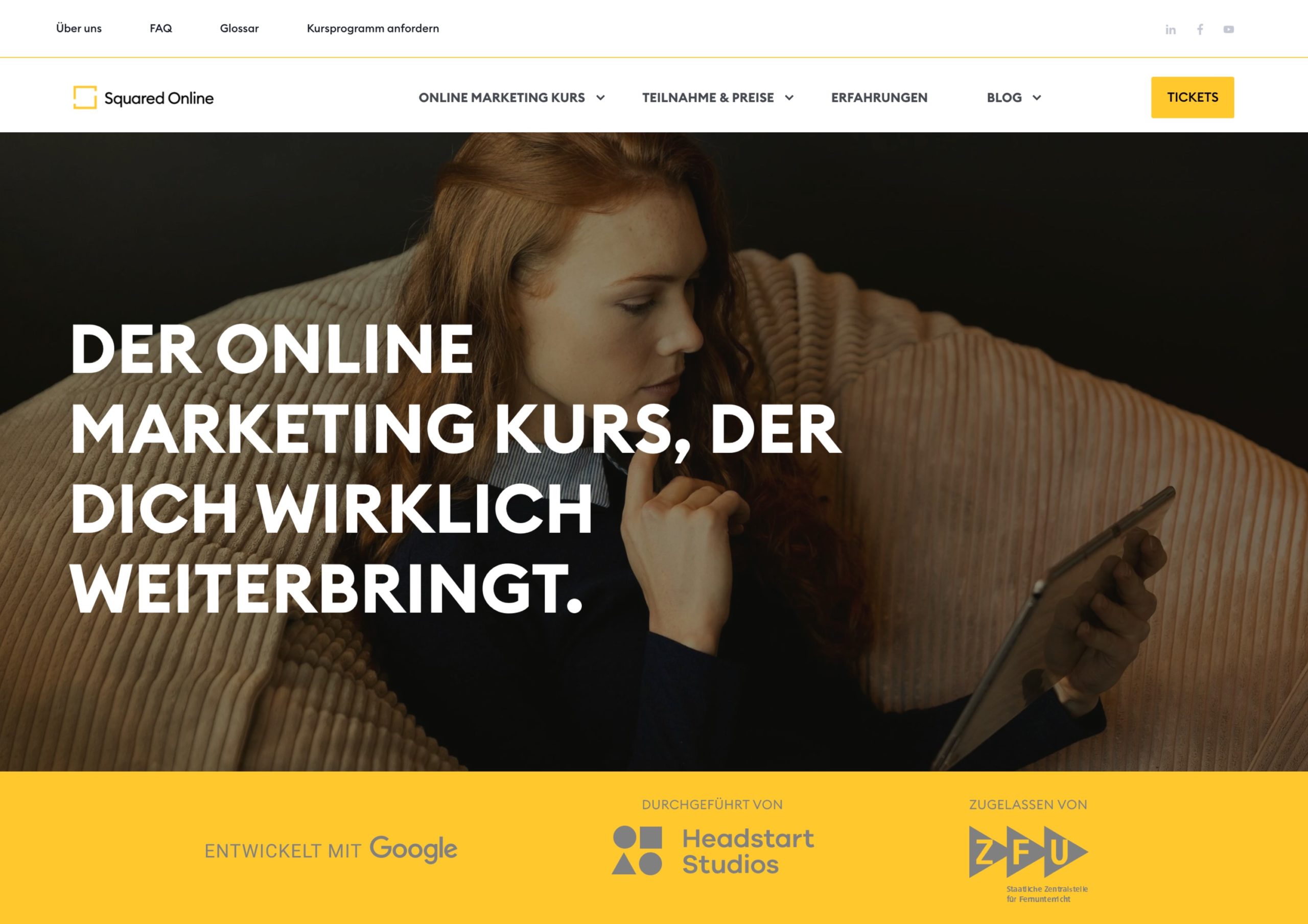 Type of project
Relaunch of the corporate website and creation of landing pages for target group-specific lead generation.
Client
Squared Online is a digital marketing and leadership course developed with Google and distributed by Headstart Studios.
Services
UX Concept, UI Design, Visual Design, Responsive Web Design, Design System, SEO Optimization, Sales Funnel Strategy, Frontend & Backend Development in Hubspot.
Key Features
Ticket booking, embedding of lead forms, appointment booking, newsletter submit, connection of various widgets (Testpilot etc.)
Goals
Modernization of the web presence, High usability, Easy navigation, Exciting storytelling, Animating CTAs, Maximizing lead generation, Improved mobile usage
Duration of project
2 months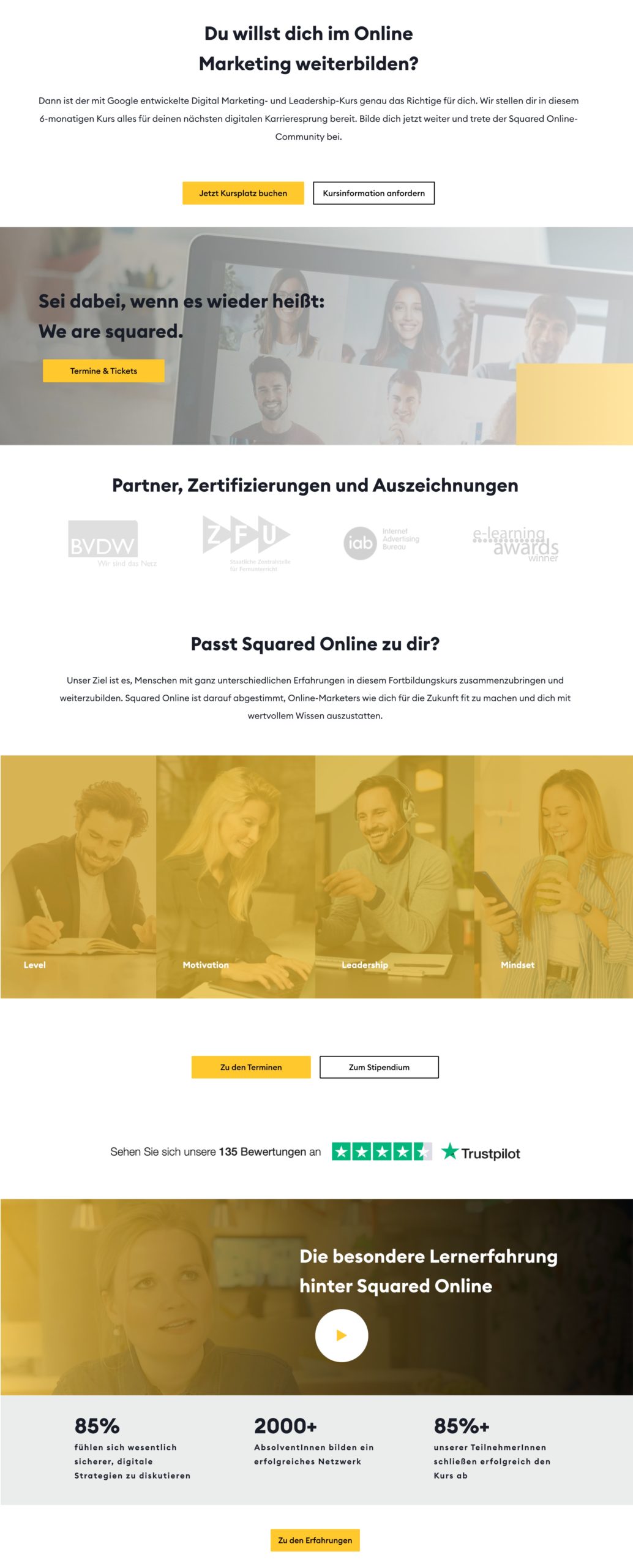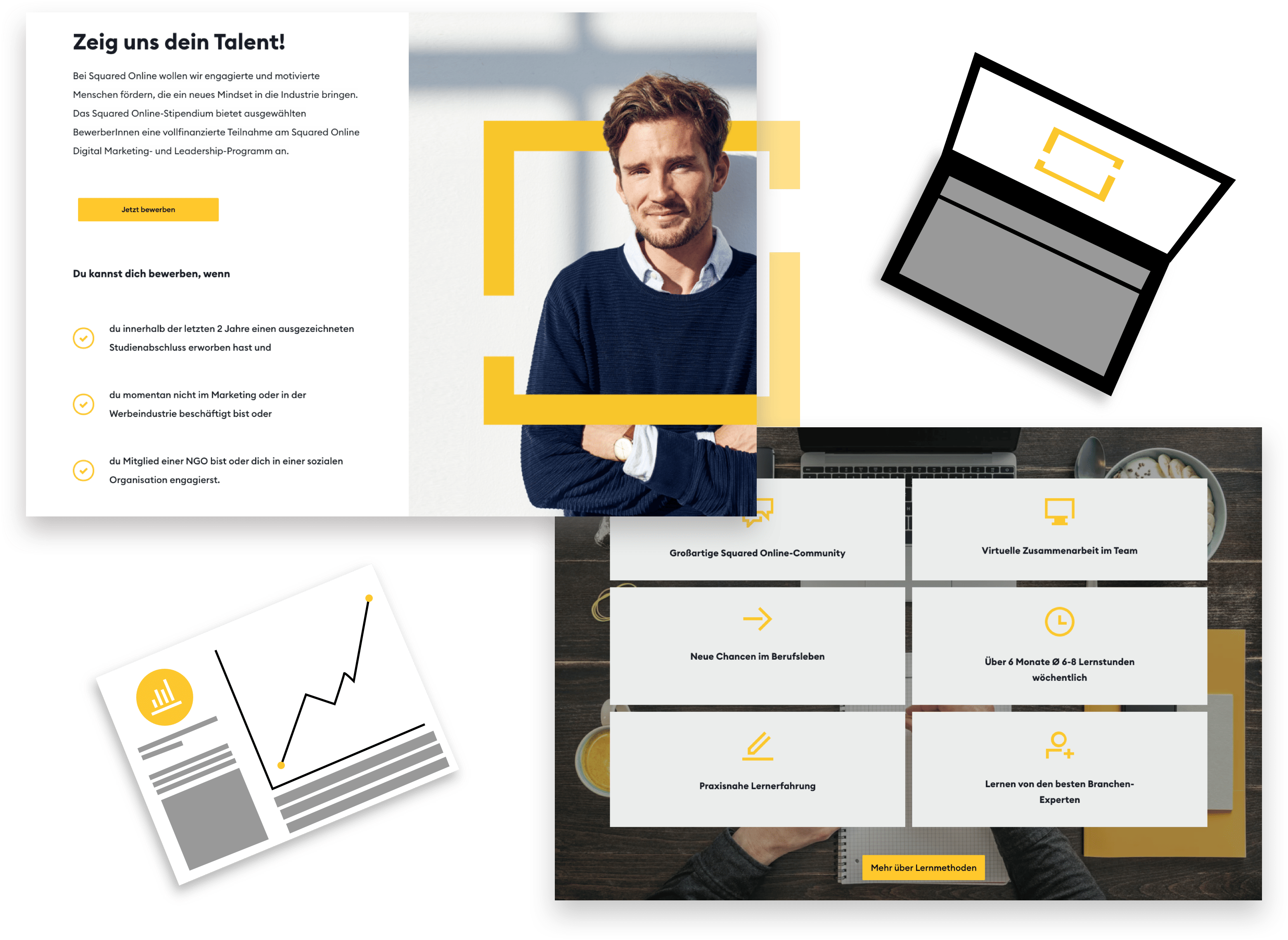 "Katharina began by analyzing the status quo of the old website by means of a qualitative UX check and a quantitative SEO evaluation. We discussed the findings together and transferred them into a new website concept. In order to improve usability, changes to the menu structure and the content structure were necessary. In a second step, Katharina transformed our new corporate identity into a digital style guide, which is the basis for a consistent and responsive presentation. In the final step, the new design was transferred to Hubspot's CMS. The website has survived the relaunch very well from an SEO point of view, as enough time was spent on preparation. The templates and the content maintenance were programmed by Katharina's team in a way that in the future we will be able to quickly change pages ourselves or create new ones. With the help of the landing page templates, we will be able to address our target groups quickly and easily with personalized content. The interplay of appealing design and a positive user experience embedded in a strategic overall concept gives us a competitive advantage that becomes apparent after a short time".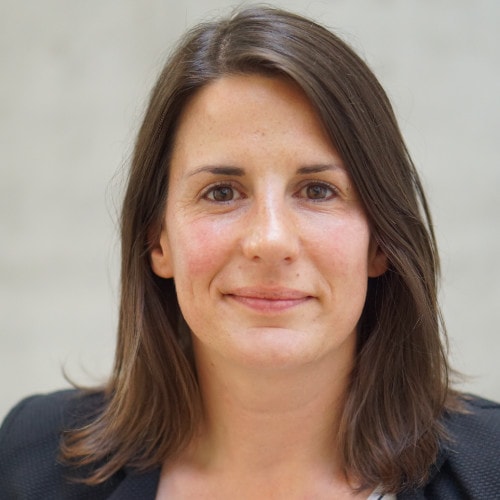 Selina Pollok
Digital Marketing Manager, Headstart Studios (Squared Online)